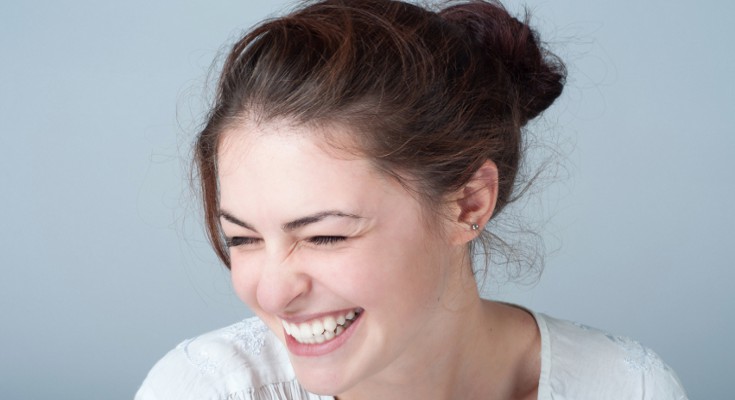 Welcome to Krollner Dental
Krollner Dental is a family owned dental surgery in Miami on the Gold Coast and provides dental services for the whole family. We see little patients starting from the age of 2, children, teenagers, as well as their parents and grandparents. We aim to provide good quality dental work at affordable prices to the local community on the Gold Coast 
Dr Ximena Krollner and her team of experienced dentists offer a full range of Dental Services:
General Dentistry - Scale and cleans, extractions and dental check ups.
Family Dentistry - Prevention and education for children, teens and their parents.
Cosmetic Dentistry - Crowns and Bridge Work, Veneers, Unbreakable Dentures (Valplast Dentures – Nylon Dentures), Gum Lift, Bonding, Tooth Colour Fillings, Complete Oral Rehabilitation.
Tooth Whitening / Bleaching - We offer in chair tooth whitening and take home tooth whitening kits.
We have both male and female dentists available. 
Book an appointment
To book an appointment please click the button below or give us a call on (07) 5576 7411.
We accept all health funds at Krollner Dental and have a HICAPS machine available for instant claiming with your health fund. We also have preferred provider agreements in place with the following health funds: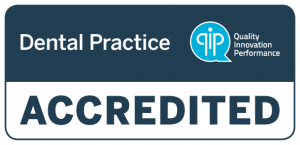 By choosing Krollner Dental, you can rest assured that your health is in good hands. The dental practice is accredited with Quality Innovation Performance Limited (QIP) which means that Krollner Dental is adhering to industry regulations and guidelines is committed to quality improvement, patient safety and quality care.
The services we offer include
Preventative Care
Avoidance of dental appointments with your gold coast dentist can result in costly treatment. Prevention is much better than cure. As gold coast dentists, we offer routine dental care check-ups and cleans to help keep your smile in a healthy and balanced condition. These comprehensive cleans eliminate the build-up of calculus (tartar) from around your smile, which is extremely vital in maintaining your gum and keeping the tissue healthy.
If this calculus is not eliminated and permitted to develop further under your gums, it might provide you with bleeding gums, terrible breath and sooner or later a gum condition that could potentially cause teeth to become loose. When gum and bone tissue is lost, it is impossible to get it back. A comprehensive scale and clean from your dental practitioner and increased brushing and oral health will in many cases enhance the wellness of the gum tissue and avoid gum disease
Root Canal Treatment
Root canal, or endodontic treatment is started to enable you to keep teeth which are hurting and otherwise need to be removed. It's needed in the event that the nerves inside the enamel are impacted from serious decay or a fracture that reveals the nerve to micro-organisms. When the nerve gets contaminated, the illness may spread and causes various other issues such as: facial puffiness, serious and throbbing pain, enhanced sensitiveness to heat, extreme pain on biting etc. If you experience any of these syndroms, please contact your dental specialist on the gold coast to have the situation assessed.
Root canal therapy is the elimination of the contaminated nerve and any micro-organisms that could be contained in the underlying canals. As soon as all of the underlying canals are cleaned, they're filled and sealed with a rubber-like product known as gutta-percha that can help avoid bacteria from re-entering the underlying channel room.
Emergency Appointments
As a gold coast dental surgery, all our dentists are well skilled to aid diagnose and treat painful tooth and knocked teeth. All of our dentists will attempt and accommodate you and get you away from discomfort as quickly as feasible.
Wearing Mouthguards
If you or your kids are participating in contact recreations, our miami gold coast dental team suggests  that a mouthguard is made to protect the teeth from undesirable damage. A mouthguard is generally designed for the protection of teeth and is made from rubberized materials that can help avoiding harm to the teeth.
Splints for Teeth Grinding
If you observe that your jaws are sore in the early morning, or your partner complains that you are grinding your teeth at night, then chances are you could have a condition known as bruxism. Bruxism is whenever you clench or work your teeth collectively either in the day or at sleep. This leaves strains regarding the jaw muscle tissue and may put stress on your teeth. In the long run, this might trigger your teeth to wear off faster as they've been used away through a lot of days and nights of grinding. It may also trigger discomfort to radiate up towards the ear, the temple and also down the neck
An occlusal splint is made from a tough acrylic that can help avoid the teeth from grinding all the time. A splint made form a gold coast dentist will reduce the grinding routine and offers both you and your partner an excellent night's sleep.
ABOUT ROBINA
Robina is a suburb on the Gold Coast in Queensland, Australia. At the 2011 Census, Robina had a population of 20,522.
The Robina Town Centre shopping centre, Bond University, and Robina Branch Library, Skilled Park stadium are located in Robina.
HISTORY
In 1980, Singaporean real estate developer Robin Loh purchased 20 square kilometre of land in the southern Gold Coast, west of Broadbeach.[2] The acquired land, which previously had been used for grazing, would become the suburb of Robina.[2]
Dr Loh subsequently formed the Robina Land Corporation, which spearheaded the development of Robina into a residential and commercial hub now home to more than 30,000 people and with a workforce 20,000 strong. Robina is considered one of Australia's most successful planned communities.[2]  and is one of the Gold Coast's fastest growing suburbs. In the decade from 2001 to 2011 Robina experienced population growth of 4.8 per cent per annum.
Before the construction of Robina Town Centre shopping complex and the Robina Railway Station, the suburb of Robina Town Centre (sub-suburb of 'Robina') was formerly known as Kerrydale.
TRANSPORT
The Robina railway station services the suburb of Robina. The bus stops outside of the station are currently being rebuilt in to a large bus station, with improved facilities for readability, cohesiveness and organisation. Buses currently serve the suburb of Robina as well as the neighbouring suburbs, extending as far as Tweed Heads and as far north as Southport.
In 2012, Gold Coast City Council released a draft of its 2031 Transport Strategy which outlined future extensions of the Gold Coast Rapid Transit system. Under the strategy Council has proposed a line to run from Robina to Nobby Beach.  In its Transport Strategy Council has also proposed to deliver a rapid bus network by 2014, which would offer services from Robina south to Coolangatta and north to Paradise Point.
EDUCATION FACILITIES
Robina offers the full range of schooling from Kindergarten right through to Grade 12. Tertiary education is also available. These services are available from the following Education Facilities:
Fuji International Kindergarten: for Crèche to Kindergarten;
Robina Groves Children's Centre: for Crèche to Kindergarten;
Robina Kindyland: for Crèche to Kindergarten;
Robina Parks Child Care Centre: for Crèche to Kindergarten;
Robina Town Child Care Centre: for Crèche to Kindergarten;
ABC Learning Centre: for Crèche to Pre-School;
Robina State Primary School: for schooling from Pre-School to Grade 7; and
Robina State High School: for schooling from Grade 8 to Grade 12 .
Bond University: for tertiary education.
MEDICAL SERVICES
Robina is also home to one of the two public hospitals on the Gold Coast. The Robina Hospital was originally a private hospital and was purchased by Queensland Health in 2002. An Emergency Department was built in 2007 and a larger expansion opened in 2011 doubling the size of the hospital to 364 beds, making it the sixth largest in Queensland. The new development includes clinical teaching facilities for Bond University.
The Robina Health Precinct, which opened in 2012, is located on a nearby site to the Robina Hospital and houses community and sub-acute services. Ongoing development of health services in Robina has seen the creation of a healthcare hub in the suburb, with the Robina Health Precinct, Robina Hospital and additional community health services located at the Campus Alpha building all located within 350 metres of each other.
SPORTING FACILITIES
Robina Town Centre is the location for the Skilled Park, which was completed in early 2008. The stadium has a seating capacity of over 27,000, and is rectangular, meeting the requirements of the NRL, football and rugby union. The Gold Coast Titans NRL team and the Gold Coast United soccer team are based at Skilled Park.
In 2011, the Australian Rugby Union announced that Australia's leg of the Sevens World Series would move to Skilled Park  for at least the next four years and was subsequently rebranded as the Gold Coast Sevens.
The stadium is located adjacent to Robina railway station, providing access to other Gold Coast areas, and to Brisbane. A $20 million training facility, fields and leagues club will be integrated with the development. Robina is also home to a duo of amateur Australian rules football clubs, the Robina Roos and the Bond University Bullsharks. Both clubs share a home ground on Scottsdale Drive and compete in the SEQAFL Division 2 and the SEQAFL Division 4 respectively.
REFERENCES
http://en.wikipedia.org/wiki/Robina,_Queensland